Your Local Experts.
At Elders Jamberoo, we take pride in what we do. With a long running history of over 175 years, you can rest assured that our team has the experience and knowledge to help you achieve your goals. Our primary focus is to help you find success regardless of what your business or personal goals may be.
Read more
We are here to assist in every avenue of real estate – selling, buying, leasing or tenancy we have you covered.
We are committed to providing an outstanding real estate service with the mindset that we don't succeed unless you do.
Please do not hesitate to contact one of our friendly staff who will answer any queries you may have about real estate in your local area.
We are open seven days a week for your convenience.
Read more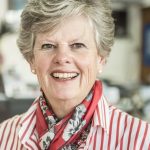 Elders Real Estate Jamberoo
Looking to sell or lease your property?
Want a full market appraisal of your property, plus comprehensive advice on how to buy or sell your home? Click here to contact one of our experienced local agents today.
Meet some of our happy clients
JAMBEROO
An absolute trustworthy real estate expert that acts in a professional manner at all times. She is ethical, trustworthy and honest in all transactions which is so hard to find this type of character in today's world.  I have had many dealings with other agents over the years that I have been buying and selling houses, they inflate the truth to get your listing and promise you the world, it is...
~ Jamberoo's Real Estate Expert *****
JAMBEROO
Vivienne was always positive, always energetic, always gave good feedback, was totally transparent, realistic and helpful in selling my property. She stayed the course through the bush fires, and even when the mountain pass was closed for months and she had to get to the property a much longer way.  She stayed the course through all the ups and downs with Covid.  She fitted around guests when I ran the...
~ Exceptional *****
Jamberoo
My husband and I have used Vivienne as a real estate agent for various sales and purchases of real estate in Jamberoo for the last 10 years.  On every occasion, Vivienne has shown an excellent understanding of the local real estate market and the current trends at those times.  She has always demonstrated a professional, committed and enthusiastic attitude when dealing with us as both buyers and sellers.  There is...
~ Exceptional Agent! *****