Vivienne Marris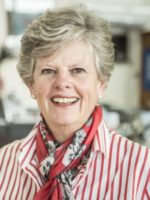 Principal - Elders Real Estate Jamberoo
Moving to the South Coast of New South Wales 12 years ago was a life changing experience for the better. Leaving the hectic Sydney real estate industry of waterfronts, high end CBD apartments and north shore retirement living was not a diffcult decision to make.
With industry experience of over 17 years and having been Licensee of Elders Jamberoo since 2006 and Principal since 2008 I have been able to deliver the type of customer service that is expected of those looking to make a life changing experience of their very own. Time taken, experience delivered and perfect results for happy, fulfilled clients.
I look forward to being able to assist you in your search.
Call me now 0402 101343 and lets begin the journey.
02 4236 0891
02 4236 0894
0402 101 343
After Hours: 0402101343